Established for over 60 years, F E Mason & Son Ltd is a builder and civil engineering contractor, building developer and building services provider, based in the North East of England.
We offer a complete service for construction, maintenance, refurbishment and project management.
If you would like more information about us then please feel free to call us on 0844 6252 408 or use our Contact Us form to email us with your inquiry.
Our services cover Scotland and the North of England.
PLANNED MAINTENANCE
F E Mason & Son Ltd provides operatives to visit properties and sites at predetermined timed intervals to carry out minor repairs and maintenance as necessary. Our planned property maintenance reduces reactive maintenance calls as repairs are kept up-to-dateand your properties and sites remain in a well maintained condition.
REFURBISHMENT
F E Mason & Son Ltd offers a complete range of building and refurbishment services, using our team of professional architects, engineers and tradesmen – to ensure that your projects are carried out on time and on budget.
PLANT HIRE
We offer a separate, full plant hire service – with a an extensive choice of specialist equipment, from compact diggers to full sized cranes.
SITE ACCOMMODATION & SECURITY CONTAINER HIRE
We offer a separate hire service for onsite accommodation. This includes…
REACTIVE MAINTENANCE
We operate a 24-hour reactive maintenance service for industrial and commercial properties – to ensure that our clients receive a rapid, efficient and professional service.
CIVIL ENGINEERING
We can offer civil engineering services in construction and engineering, including management of all projects. We work under traditional contracts or can offer a design and build solution throughout a variety of contract types.
TOOL & EQUIPMENT HIRE
We offer an equipment hire service – with a an extensive choice of specialist equipment, from angle grinders to full scaffolding.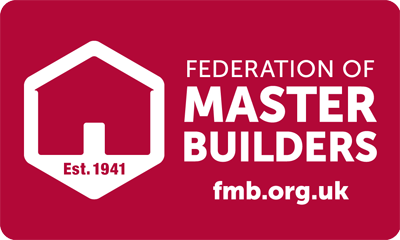 The Federation of Master Builders (FMB) is the UK's largest trade association in the building industry. Established in 1941 to protect the interests of small to medium-sized building firms, the FMB is independent and non-profit-making organisation, lobbying continuously for members' interests, at both national and local levels.
Feel free to authenticate our FMB membership by clicking on the logo above. This will verify that we are a registered member and explain that we have been vetted by the FMB and that we follow their code of practice.
Call us now on 0844 6252408
F E Mason & Son Ltd
Unit 3-17
Brunswick Ind Estate
Newcastle upon Tyne
NE13 7BA
Tel: 0844 6252408
Fax: 0191 2368050
Email: info@femasonandson.co.uk

© Copyright F E Mason & Son Ltd 2017. All rights reserved.